MD Notebook Journal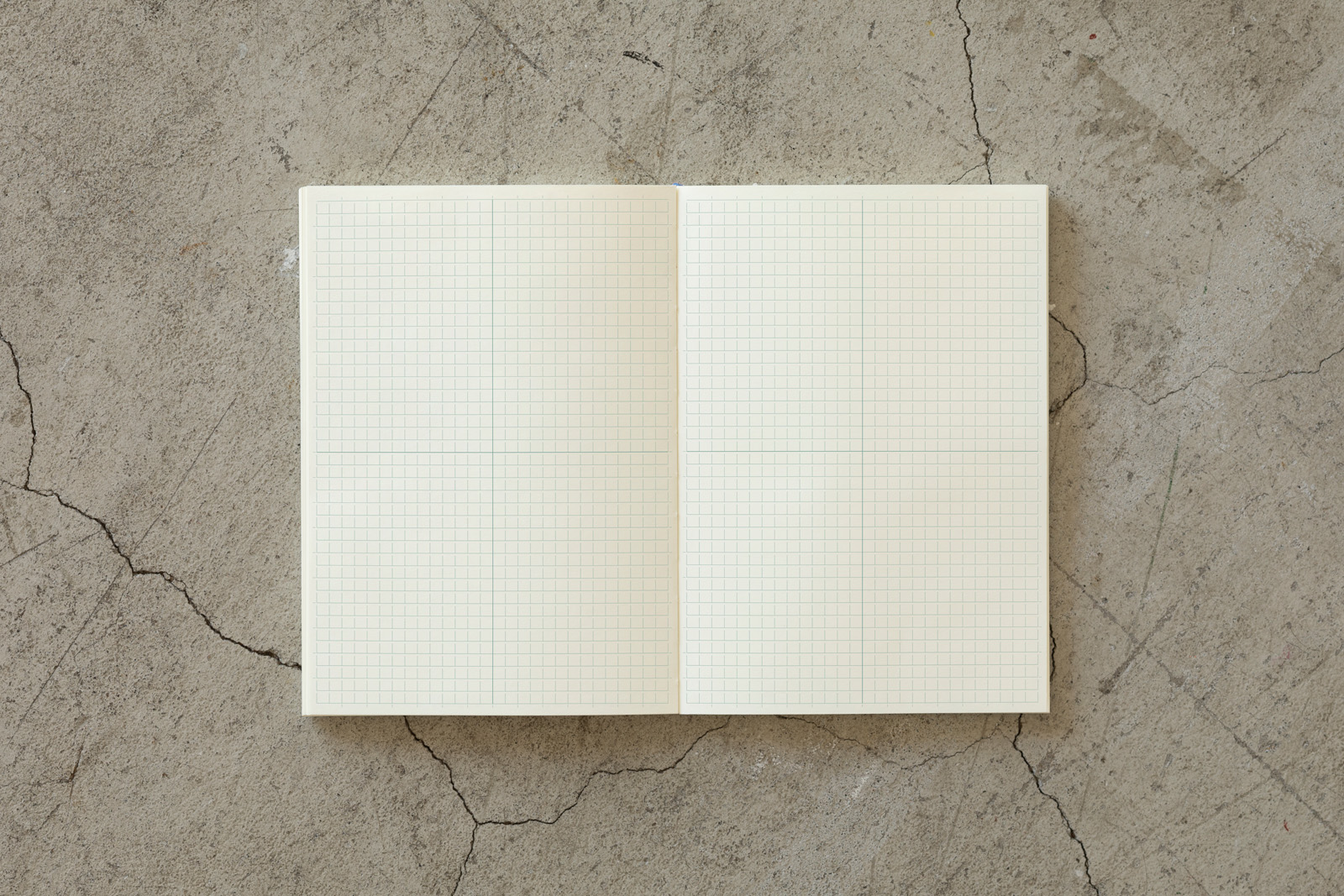 With a day to a page,
you can chronicle your life.
Chronicle your life your way,
with no conventions holding you back.
Put your ideas, discoveries and observations on paper, in writing or pictures.
Let your journal be the keeper of the things you did today, the things you want to do someday, and your ultimate dreams.
Capture each day in the pages of your own unique journal, and then look back on everything you've written and drawn.
Choose from two types of MD Notebook Journal: 1 day 1 page and the new weekly journal, with one week per two-page spread.
The 1 day 1 page type comes in two styles: a blank type with a frame for the title or date, and a dot grid type with an unobtrusive dotted grid.
The first has blank pages with several frames.
Use the small frames at the top for headings such as a title and the date and you've got a diary. In the big blank space on each page, anything goes.
There are no rules – it's all up to you.
192 pages in total. 1 day 1 page type has about 6 months' worth of pages.
The other format has a dotted grid, with two larger dots at the top showing where to write the date – all the structure of the ruled version but with more flexibility.
If you like to organize, edit and illustrate your thoughts, this is the notebook for you.
192 pages in total. 1 day 1 page type has about 6 months' worth of pages.
In the new one week per two-page spread type, each page is divided into four sections.
With eight sections in a two-page spread, there are sections for each day of the week plus one blank section.
A wide variety of styles can be used⁠—plan your days by hour or make a to-do list with bullet points to make your diary your own.
192 pages in total.
The frame type, dot grid type and block type all come with MD PAPER index stickers.
Gallery
---
Lineup
MD Notebook Journal [A5] Frame
15309006
MD Notebook Journal [A5] Dot grid
15310006
MD Notebook Journal [A5] Grid Block
15311006
---
Specification
Frame
Dot grid
Grid block
Size
H210×W148×D11mm
Weight
approx.286g
approx.291g
approx.289g
Inner Paper
192pages
Cover
Glassine paper
Specifications
Thread-stitched book-binding / Bookmark string / Label stickers(MD PAPER)