MD Pen Case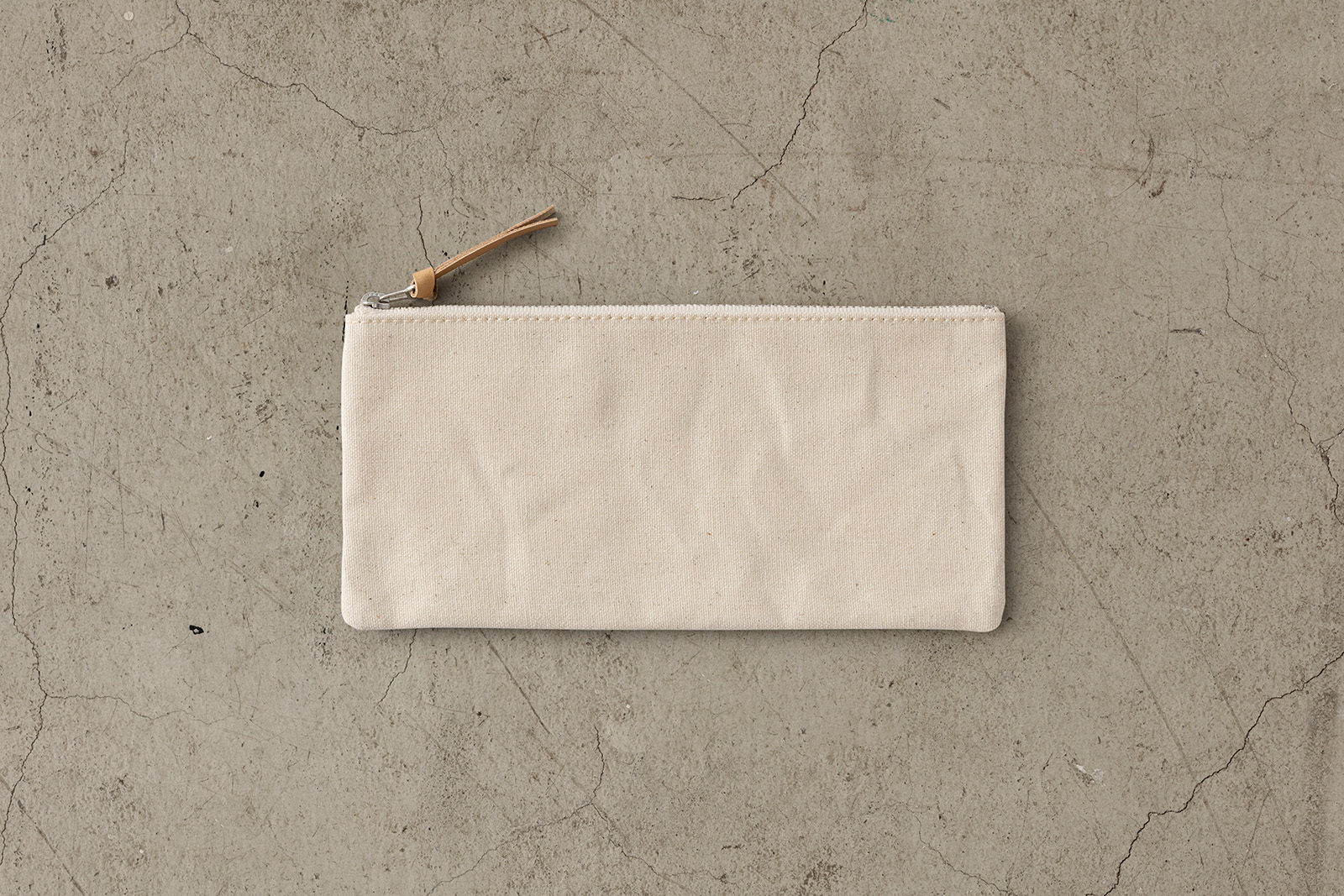 A no-frills, easy-to-use pencase designed to make writing a pleasure
This pencase was created expressly to make writing a pleasure.
This cleanly designed pencase fits neatly on your desk or in your bag, holding your favorite writing instruments from pencils to fountain pens.
Choose between a flat gussetless type and a free-standing type with a gusset.
The texture of the robust, no-frills Kurashiki Canvas material changes through use, developing a unique character that reflects its years as your companion.
Minimalist design coordinated with the MD Notebook.
The streamlined form and timeless, natural texture fit seamlessly into your writing routine.
The flat gussetless type is just the right size for 5-6 writing instruments.
Slightly long size to fit standard 180mm pencils with caps on.
You can even fit an MD Sticky Memo Pad in it.
The gusseted type is designed to hold plenty of items.
You can put in 20 writing instruments—fountain pens, pencils, colored pencils, you name it—and still have room for items like a ruler.
And even when it's full, it keeps its beautiful shape.
The pocket inside is perfect for holding small items such as fountain pen cartridges or an eraser.
---
Lineup
MD Pencase Kurashiki Canvas
41813006
MD Pencase Kurashiki Canvas with Gusset
41814006
---
Specification
MD Pencase Kurashiki Canvas
MD Pencase Kurashiki Canvas with Gusset
Size
H105×W210×D12mm(without the pull tag)
H80×W210×D60mm(without the pull tag)
Weight
approx. 60g
approx. 76g
Specifications
Material/ Pencase: Kurashiki canvas Pull tag: Cow leather