MD Notebook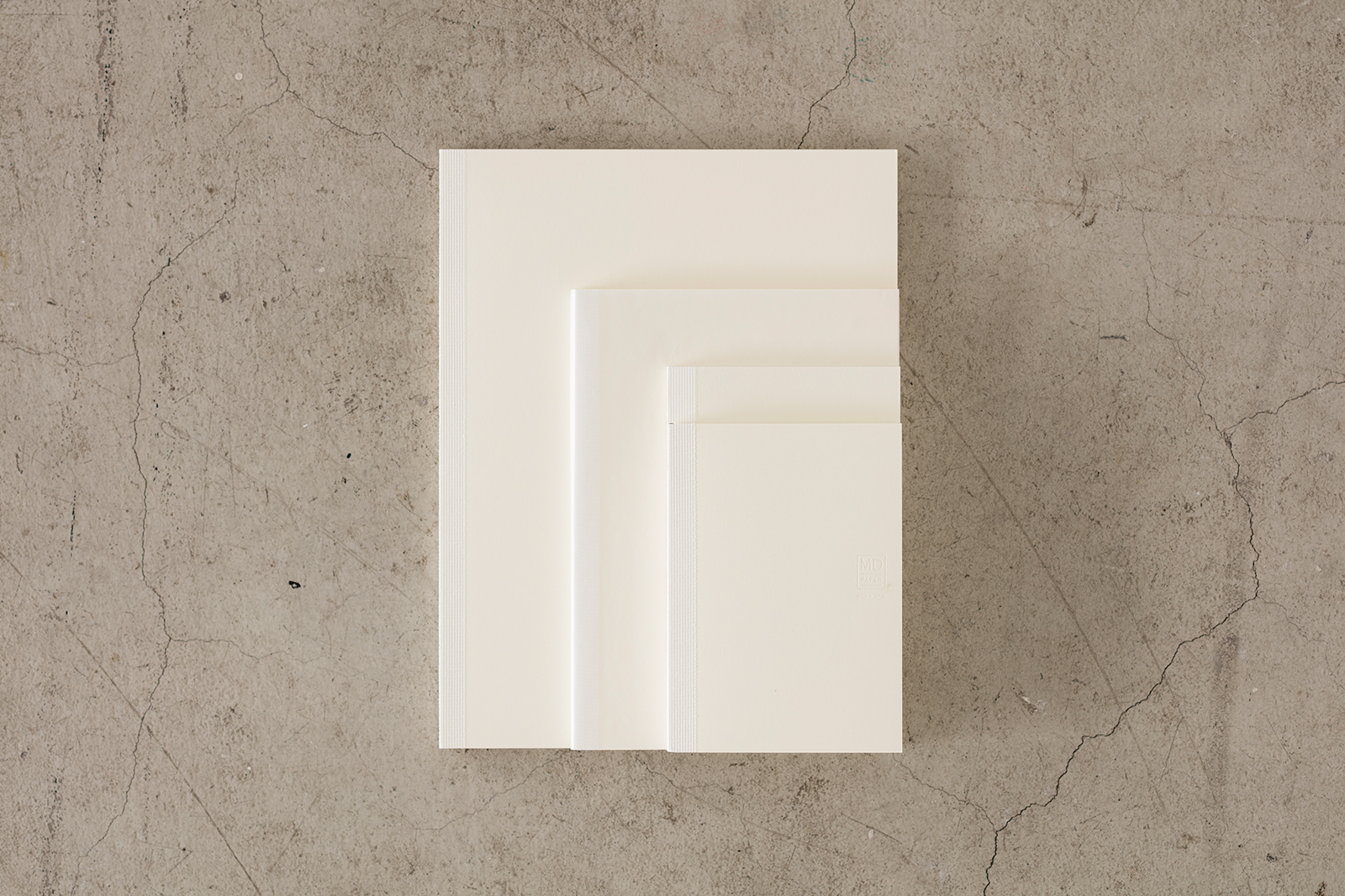 A simple notebook that
is optimized to make writing easy.
The "note" in "notebook" also means "to notice".
Writing, diagrams and pictures are all ways that people immortalize the things they notice during their day-to-day life. And since a notebook is a common place for those observations, we wanted to make sure that our notebook would be kept close at hand.
The MD Notebook is designed for simplicity so that what's on your mind can be put on paper easily.
The MD Notebook is designed for simplicity and comfort.
With the 15th-anniversary redesign, writing is even more of a pleasure than before.
MD PAPER is now used not only for the pages but for the cover and flyleaf too for the ultimate comfort during writing.
Enjoy even greater freedom and comfort with the new MD Notebook.
Page 1 of the new MD Notebook is the cover, which is made from MD PAPER
Every sensation is comfortable, from the movement of the pen on the paper to the way the notebook fits in your hands when you pick it up and rests under your hand when you write.
like the pages.
Write what you like on the cover.
Now you can make every inch of your MD Notebook your own.
It also comes with index tabs that coordinate perfectly with the coverless design and exposed cheesecloth spine.
Some are printed with frequently used items such as "IDEA" or "DIARY", while others are left blank so that you can add your own headings. They can also be stuck to the top to hold the string in place.
Gallery
---
---
Specification
A6
B6 Slim
A5
A4 Variant
Size
H148×W105×D10mm
H175×W105×D10mm
H210×W148×D10mm
H275×W210×D10mm
Weight
approx.134g
approx.158g
approx.265g
approx.488g
Inner Paper
176pages
Cover
Glassine paper
Specifications
Bookmark string / Label stickers / Thread-stitched book-binding