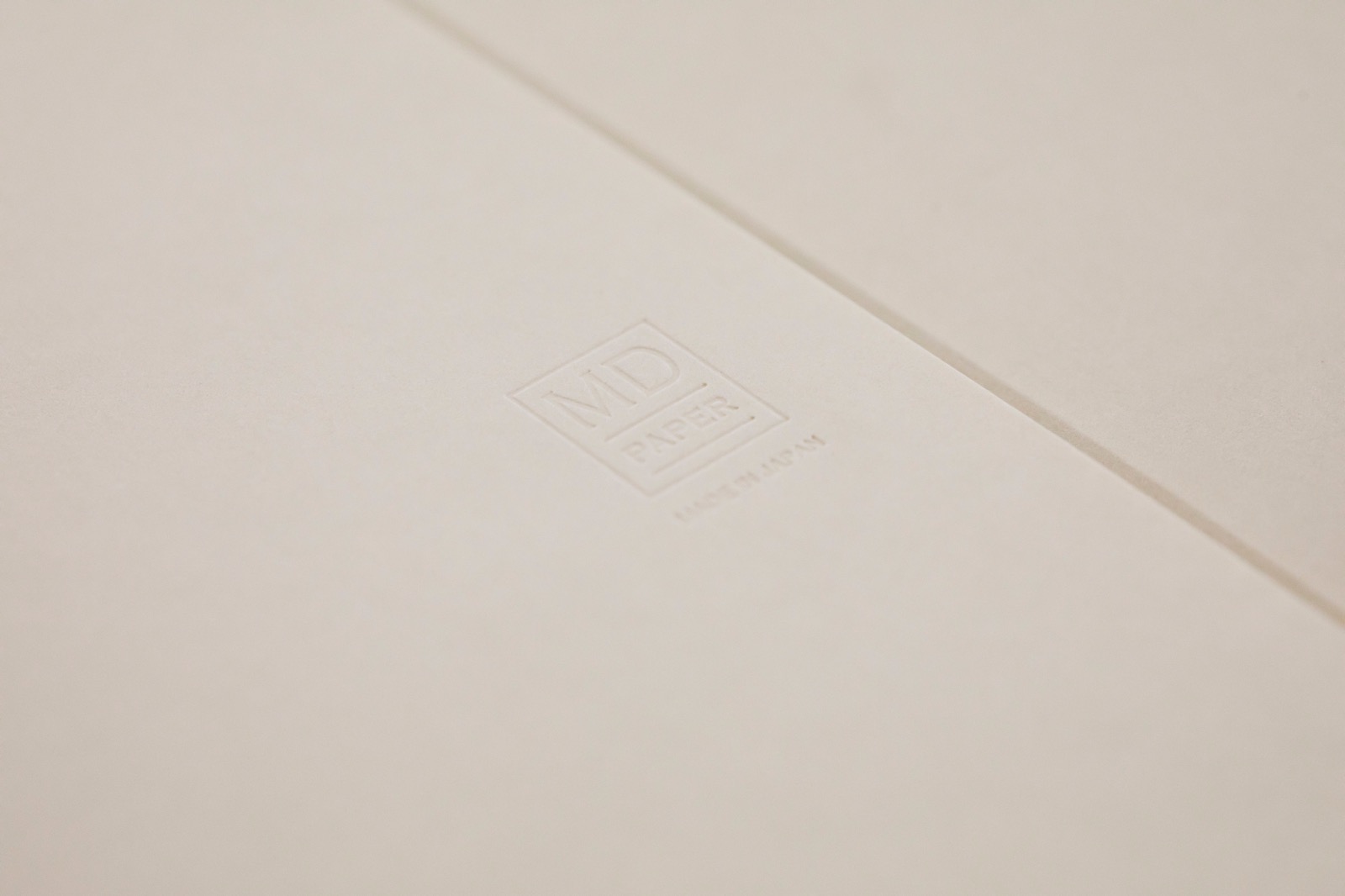 MD PAPER PRODUCTS™ are simple,
Japan-made products that are
designed to get the most out of
our exactingly designed MD PAPER.
We have continued to explore the unique qualities of MD PAPER since the 1960's in order to continually refine the writing feel that enhances the value of taking pen to paper.
Universal quality can inevitably be found by focusing on the true characteristics of a product. We will continue to redefine and refine MD PAPER through the creation of a wide range of products.
MD PAPER PRODUCTS have a lot in common with tofu, an essential ingredient in Japanese cuisine.
Tofu is made from soybeans and water, and likewise, paper is mainly made from pulp and water.
They both have an extremely simple combination of materials, but require the utmost care in how they are made.
It's amazing how much variety in finish and style can be achieved with just a few materials and a few processes.
Even very similar materials and processes will get very different results.
Tofu ranges from firm tofu, which is firm enough to chew, to silken tofu, which melts in your mouth.
So it is with MD PAPER PRODUCTS. With MD PAPER (Cream), your pen or pencil will glide across the surface.
With MD PAPER Cotton, you'll feel every indentation your pen or pencil makes in the paper.
No matter what style or format you prefer, you'll be able to write and draw in a way that is just right for you.
Ideal for writing and drawing alike
There are two MD Notebooks to choose from—the classic MD Notebook with MD PAPER (Cream) or MD Notebook Cotton made with MD PAPER Cotton.
Writing
Writing is about getting into a rhythm and organizing your thoughts
To get your thoughts on paper, the paper needs to be smooth enough to keep up a good tempo, without anything slowing you down or breaking your train of thought.
An old favorite method is to just write and write, without trying to get the words just right.
When you're comfortable with the stationery you're using, you eventually get into a rhythm. The words leap onto the page and your thoughts become cohesive.
This is the experience you'll enjoy with MD Paper (Cream).
Drawing
Drawing is about capturing a moment
When we set out to create MD PAPER Cotton, we asked ourselves why people make art.
We think artists want to capture images in their mind or the things they see, so we designed this paper so that nothing stands between you and your vision.
When you're working on art, you need strong, smooth paper that won't form fuzz under friction.
With our soft cotton paper, pencil and paint alike spread smoothly.
20% of the material used for MD PAPER Cotton is soft-textured cotton pulp to achieve the best possible comfort when drawing.