MD Notebook Cotton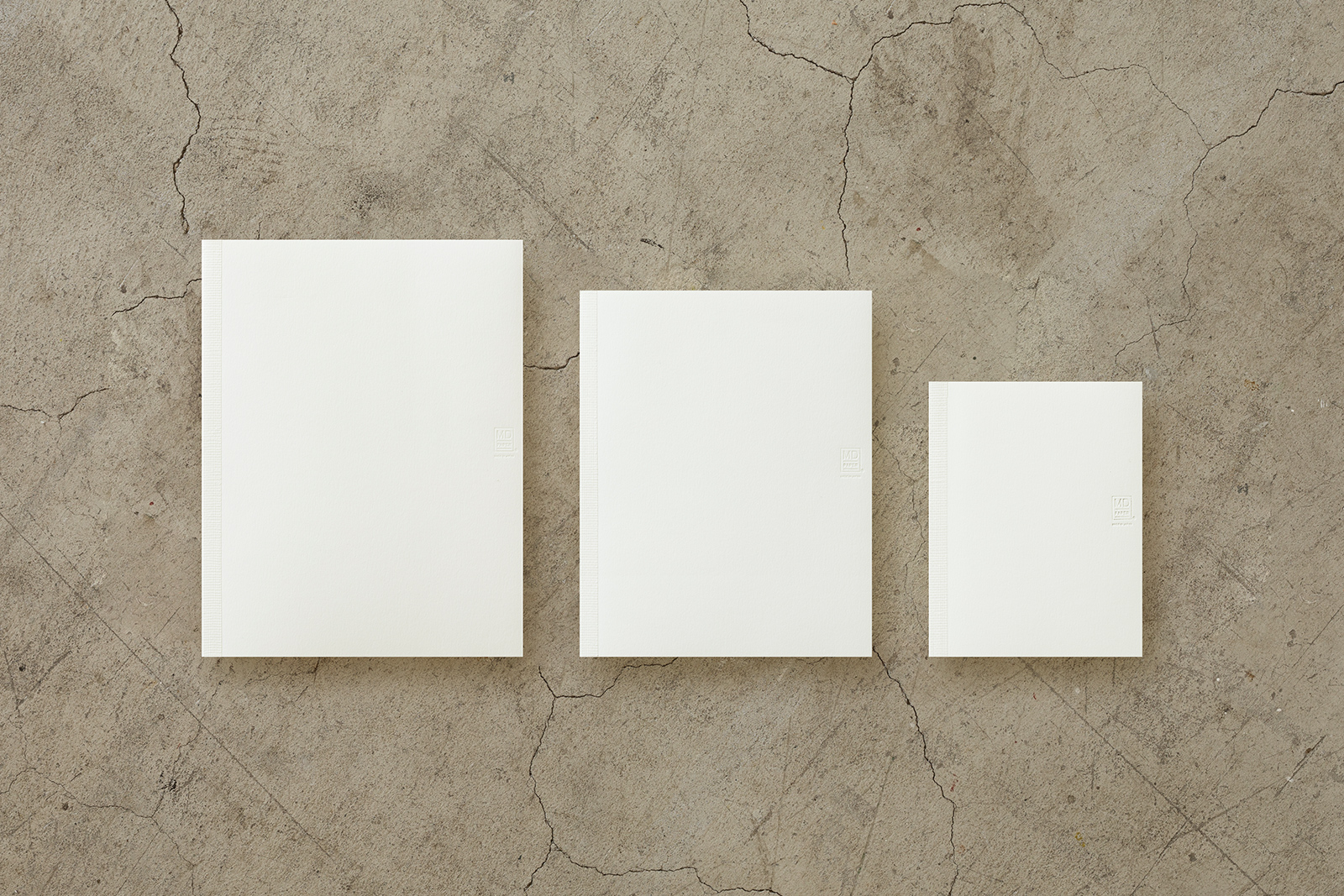 With this soft paper, nothing stands
between you and your vision
When you're working on art, you need strong, smooth paper that won't form fuzz under friction.
With our soft cotton paper, pencil and paint alike spread smoothly.
20% of the material used for MD PAPER Cotton is soft-textured cotton pulp to achieve the best possible comfort when drawing.
When we set out to create MD Cotton, we asked ourselves why people make art.
We think artists want to capture images in their mind or the things they see, so we designed this paper so that nothing stands between you and your vision.
The sizes of MD Notebook Cotton have been optimized for drawing, with the range now featuring F0 size (H180xW140mm), F2 size (H240xW190mm) and an F3 variant (H273x210mm).
Incidentally, the F stands for "figure" – this French standard is based on the golden ratio for portraits and other pictures.
---
Lineup
MD Notebook Cotton [F0]
15255006
MD Notebook Cotton [F2]
15256006
MD Notebook Cotton [F3 Variant]
15257006
---
Specification
MD Notebook Cotton
F0
F2
F3 Variant
Size
H180×W140×D11mm
H240×W190×D11mm
H273×W210×D11mm
Weight
approx.227g
approx.405g
approx.508g
Inner Paper
200pages
Cover
Glassine paper
Specifications
Bookmark string / Label stickers / Thread-stitched book-binding